Introducing Water's Edge Resort
Water's Edge Resort is a one-of-a-kind full service hotel and condominium destination.
Upscale restaurants, a spa and wellness center, legendary boating on a spectacular freshwater lake, or simply sitting back and basking in the wonder of it all, the experiences are unequalled and the memories special.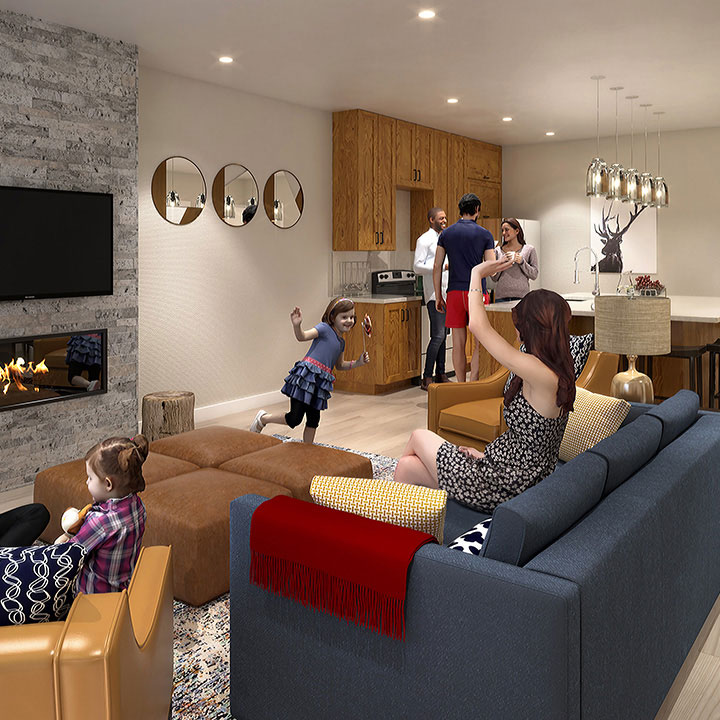 Introducing our Lake Residences
Own property on the famous turquoise water shores of Bear Lake, Utah with breathtaking views of the surrounding mountains.
The only new resort development on the shores of Bear Lake, Water's Edge Resort's latest real estate offering are its family friendly condominiums appropriately named Lake Residences. Modern, professionally managed and rental ready, the fully furnished private residential condominiums are offered in both fractional and whole ownership form.
Whole Ownership Residences starting in the mid $700k's
Quarter Share Ownership starting in the upper $100k's
Future Offering
Water's Edge will indulge you in luxurious resort suite designs with awe inspiring views. Each Lakeside Villa or Resort Suite will accommodate guests who can relax in style, with an increasing number of amenities for you to enjoy. Each luxurious space allows visitors the opportunity to hike, bike, boat, fish, golf or just get away at Bear Lake. Spacious Lakeside Villas or Resort Suites will be available, all with beautiful scenic views of Bear Lake or majestic mountain views.
Resort Amenities
Luxurious accommodations, dining, surf shop, candy store, spa, just steps from Bear Lake's beautiful turquoise waters… COMING SOON: Bear Pirate Bay, Arcade, Kids Club, and our 5-Star Hotel.
Design Inspiration
Each unit was meticulously designed by Aubrey Pugmire of Edgeid. Inspired by the rich history of fur trappers and traders in the Bear Lake area, Natural woods, rich colors and warm textures, familiar to the area's early settlers, compliment the views and invite homeowner's to relax in year-round comfort.